The Cozzia is not a popular massage chair brand on the market. Have you heard the name? You may not hear its name before but it offers a variety of massage chairs for different needs. If you are looking for budget-friendly massage chairs then the Cozzia massage chairs are best for you.
However, it also offers some premium massage chairs like Cozzia Qi. But, most Cozzia massage chairs are affordable. Because you haven't heard the name of Cozzia, you will need some detailed reviews of the Cozzia massage chair to understand the quality and features.
Therefore, we have reviewed the three best Cozzia massage chairs in this post. So keep reading…
Best 3 Cozzia Massage Chairs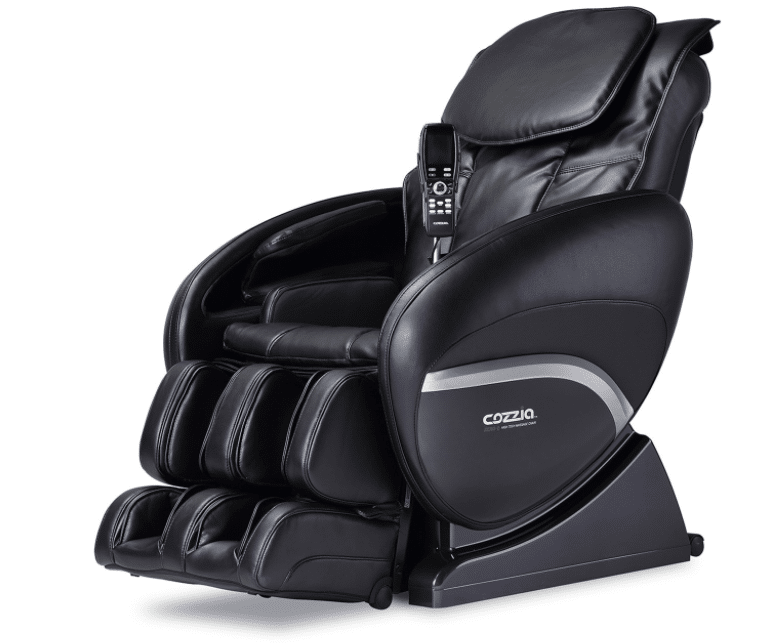 The Cozzia CZ388 massage chair comes with some popular massage features like S-track and zero gravity position. It features four S-track rollers that follow the natural curve of your spine.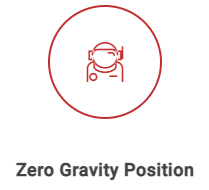 With the zero-gravity position, the S-track rollers will give you a more intense and deeper massage experience. However, the Cozzia CZ388 does not have a three zero gravity position. It features a single position zero gravity feature that is quite disappointing.
When it comes to massage techniques, the massage chair offers lots of options that are not available in many affordable massage chairs. It allows you to enjoy kneading, tapping, rolling, Swedish, shiatsu, and clapping massage techniques.
The clapping massage technique is also known as the percussion massage technique. Moreover, the massage chair allows you to select any two techniques at a time and use them together. Well, you will not get this type of feature in any other massage chair at a pocket-friendly price.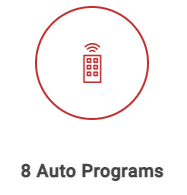 There are also some pre-programmed massages in the Cozzia CZ388 massage chair. It offers eight pre-programmed massages including gentle, relax, therapy, vigorous, and demo.
It also features five partial massage modes for the lower back, upper back, neck, lumbar, and stretch. You can also modify these massage programs with five different intensity levels and speed levels.
It also features body stretch, calf & foot massage, lumbar heat, and air massage modes. If you are suffering from back pain issues then you must try lumber heat therapy.
Pros
Comes with different massage techniques
Affordable price range
Features 50 airbags for air massage
Lower back heating and seat vibration
Eight pre-programmed massages
Cons
Only one zero gravity feature
No dual foot rollers and music system
Final Thoughts
The Cozzia CZ388 massage chair is loaded with too many stylish features. It is also easy to use and value for money. It does not have three zero gravity positions and dual foot rollers. But, you will get enough massage features according to its price.
---
2. Cozzia EC 618 Massage Chair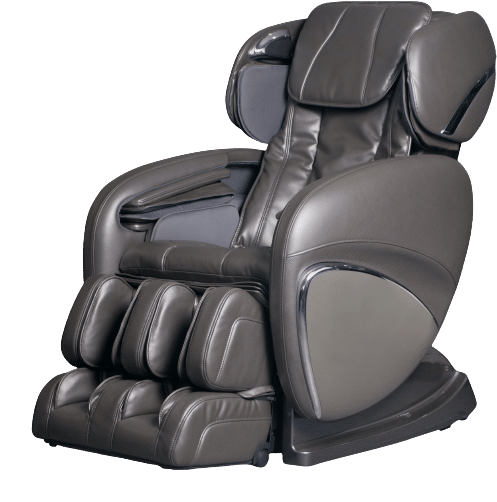 If you are looking for a massage chair with a music system then you should have a look at this one. Many of us are waiting for this feature. The Cozzia EC 618 massage chair comes with built-in speakers.
You can connect the speakers to your smartphone and enjoy your favorite music while having a massage. the EC 618 massage chair also comes with an S-track design with quad rollers.
Because of the S-track system, the rollers will follow the natural curvature shape of the spine. It also has 3D body scan technology. This feature is not included in the Cozzia massage chair CZ388.
The 3D body scan technology will adjust the positions of the rollers according to the body's pressure points. It will scan pressure points before every massage. The Cozzia massage chair EC 618 features zero gravity function.
But, again there is only a single position available of zero gravity massage. The Cozzia should improve the zero-gravity function in future models. There are six massage techniques and eight massage programs in the Cozzia massage chair EC 618.
The massage chair comes with three new massage programs including Swedish, Thai, and Chinese. If you have issues with blood circulation then the massage chair also has the feature for that. It comes with a seat vibration feature.
This feature can help some features to improve blood circulation to the glutes and thighs. The Cozzia massage chair EC 618 comes with 64 second-generation airbags for air massage. Its lumber heat function can help you to get rid of back pain.
Pros
3D massage rollers
64-second generation airbags
Dual-action foot rollers
Body scan technology to scan pressure point before every massage
Manual massage programs
Built-in speakers
Six massage techniques and eight massage programs
Cons
No temperature control feature for heat function
No more zero gravity options
Final Thoughts
If you are finding a massage chair with a high-quality and premium massage chair then this is the one for you. It provides premium features like 3D massage rollers, body scan technology, and built-in speakers.
---
3. Cozzia EC-670 Massage Chair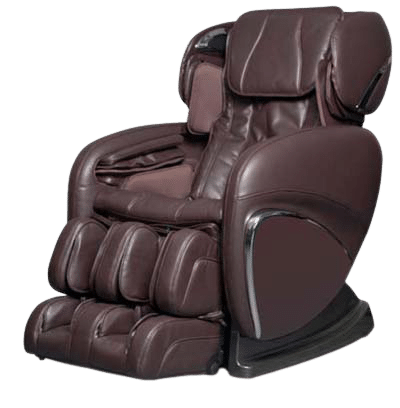 If you are looking for a mid-range massage chair then the Cozzia massage chair EC-670 is the best one. It comes with mostly the same features as the other two. But, it features 3D roller technology.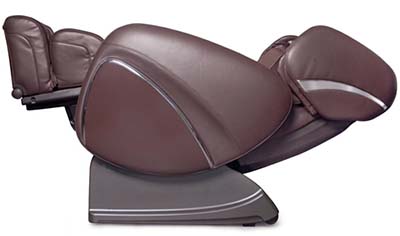 The curved roller technology can move in three dimensions. But, the 3D rollers are different than the curved rollers. The 3D rollers come with extension arms. These extension arms allow rollers to move an extra 3 inches away from the massage track. It provides a deeper massage than curved roller technology.
The EC-670 also comes with zero gravity recliners. Again this feature is disappointing because of the single position. Nowadays, most luxury massage chairs come with two or three zero gravity recliners.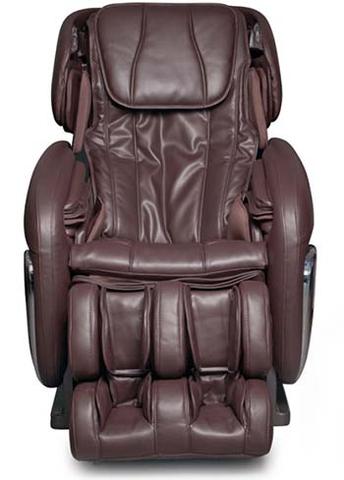 There is 3D body scan technology as well. It will measure the size and pressure points every time you massage. You can also manually set positions of the roller if the body scan cannot mark pressure points.
Like the last two massage chairs, it has five massage techniques and eight massage programs. It comes with an easy-to-use remote controller. However, it may take some time to understand the uses of all buttons.
There are built-in speakers and chromotherapy lights. Chromotherapy is the foam of color therapy to promote therapeutically. Many of us may do not know about this. But, the blue color light can help muscles to relax and reduce inflammation.
Pros
Comes with 64 airbags
3D massage rollers and body scan technology
Chromotherapy lights
Built-in speakers
Dual massage technique feature
Vibration massage
Heating therapy
Cons
One position zero gravity recliner
Space-saving technology
Final Thoughts
There are many features in Cozzia massage chair EC-670. However, this luxury massage chair should have space-saving technology and a three-position zero gravity recliner. According to us, these two features are missing in this Cozzia massage chair.
---
Frequently Asked Questions
Q – Are Cozzia massage chairs good?
A – Well, the Cozzia massage chairs are much helpful to get rid of chronic back pain. The Cozzia massage chairs are also affordable than other brands. This massage chair comes with some premium features like dual technique massage and zero gravity massage.
Q – How much does a Cozzia massage chair cost?
A – The price of the Cozzia massage chair can be different from model to model. Every model of Cozzia massage chair comes with different features and massage programs. You can buy the best Cozzia massage chair from $1000 to $7000 according to the model you buy. This is too low compare to other brands.
Q – How to reset a Cozzia massage chair?
A – It is simple to reset a Cozzia massage chair. To reset the Cozzia massage chair, press the on/off button after use to stop the chair. After that switch the power supply button under the chair to "O" and unplug the massage chair from the socket. This way you can reset a Cozzia massage chair.
Q – Is it harmful to use a massage chair too much?
A – Yes, it is not good to use a massage chair too much. It can cause muscle damage and inflammation. The excessive use of massage chairs is also harmful to the internal parts of the massage chair.
Q – How long can you sit in a massage chair?
A – It depends on the massage program you use. Some massage chair comes with long massage programs up to one hour. But, a 15 to 20-minute massage is enough to relieve tension from your muscles.
---
Final Verdict
These three are the best affordable massage chairs with premium features. The only downside is none of these massage chairs comes with three positions zero gravity recliner. It is a common feature that should be these three massage chairs.
We cannot say much about the customer service of the Cozzia massage chair because it is not much popular. But, its massage chair provides the best features and price. That's it for now. See you soon.
Stay safe, stay connected…