Are you looking for a convenient and soothing massage chair for your home? When it comes to massage chairs, the market is replete with many chairs with plenty of merits, demerits, and numerous features. It often becomes difficult for the purchasers to buy the most appropriate massage chair for them. When you choose between massage chairs at the same prices, like the Titan and Osaki massage chairs, deciding becomes crucial as both the chairs offer almost the same features at the most optimized amount of cost. For the relaxation of their users, both massage chairs provide modern technologies such as foot rollers, heat therapy, computer body scan, 3D massage, and zero gravity. However, there are some differences between the two massage chairs, and such differences are evaluated by the customers on various merits and demerits. So, are you looking for a massage chair that has a longer track? Maybe you are seeking a chair with space-saving technology? Or are you in search of a massage chair that has two stages of zero gravity and memory settings?
To assist you while selecting which of these two massage chairs may be better for you, let's take a look at their key features. First of all, in this article, we are going to discuss the similar features that Titan and Osaki massage chairs have in them, such as their tracks and 3D massage.
Titan vs Osaki Massage Chairs – Detailed Table
Both Titan and Osaki are owned by the same company.
So this Titan vs Osaki Massage Chairs Comparison is between two brands from the same company.
Titan vs Osaki Massage Chairs – Common Features
3D Massage Rollers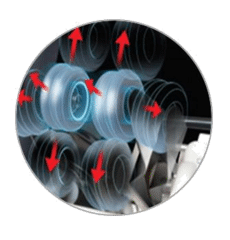 The 3D massage setup is a new upgrade from the previous 2D roller system. This system of 3D massage rollers has been found in both of the two massage chairs. The reason for the make of 3D rollers is that they could get deep into your shoulders' muscles and back for a more effective and intense massage. They are an essential upgrade.
As these rollers could also produce further out from the track, they could reach places and parts of your body that an average chair cannot. It could even get the areas such as the upper neck and between the shoulder blades.
The rollers can also move up and down, left and right, and in and out. This action of 3D rollers is similar to comparing human hands' motion. With 3D massage chairs, you could adjust the intensity of the massage, like pressure settings, to as gentle or intense as you require your desired massage. This feature is very beneficial for these two massage chairs if more than one person uses the massage chair.
S-Track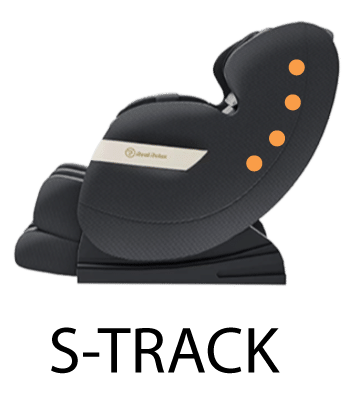 Modern massage chairs either have an S-Track or an L-Track in them. The S-Track is a less expensive option. The name "S-Track" has been named after the shape of the human spine as it looks just like S from the side. S-Track rollers move in both directions (up and down) at your spine.
S-Track rollers do not lose contact with your body because they are made in a natural shape and follow your spine's curvature. It is because the spine is not of a straight line, and the track of your massage chair also could not be linear.
As the curve of S-Track hits your neck and lower back, they release pressure from the muscles. This curve of S-Track also hits the middle of your back and tailbone without applying any intense pressure that could cause any muscle injury. Thus, this modern technology allows the most comfortable, relaxed, and effective massage.
L-Track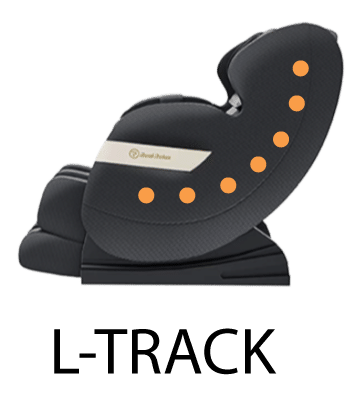 As improvements have been made in the massage chairs, the S-Track was modified into the L-Track.
The L-Track was launched a few years ago, and this development has shown an incredible ability to travel down the spine, under the seat, reaching the hamstrings and glutes. Titan and Osaki massage chairs are equipped with such L-Track improvement that gives their users a relaxing treatment.
There have been many models of massage chairs that have L-Track development. This technology became famous for its efficient and effective outcomes.
Check Cheapest L-Track Massage Chairs
Comparison of S-Track and L-Track
When you contrast between the two tracks, some important core points to this topic are listed below.
The L-Track is nothing special except that it is an extension or up-gradation of S-Track.
L-Track treats hamstrings and its top.
Both tracks are just like the shape of the spine.
Both work on sensitive parts of the body such as glutes, hamstrings, and piriformis as effectively as the neck, mid and lower back where the previous tracks could not reach.
L-Track is the most unique and efficient for dealing with piriformis syndrome, sore glutes, sciatica, or tight muscles.
The most remarkable fact is that if you purchase an L-Track massage chair, you could still enjoy the benefits of an S-Track massage chair as L-Track is just an extension of an S-Track.
Titan vs Osaki Massage Chairs – Full Comparison
Features of Osaki Massage Chair
The Osaki massage chair is a chair that offers a wide range of features. It is a Bluetooth-featured massage chair that provides a touch screen, tablet-style remote, allowing you to control your massage chair completely. It is just like a plethora of features, packed into one chair, including zero-gravity, computer body scan, foot rollers, airbag technology, and much more. Let dive deep into the element of the Osaki massage chair.
1. L-Track Massage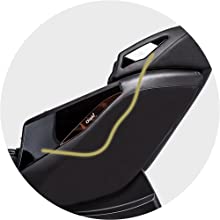 The L-Track design emphasizes nearly your entire spine posture. This L-Track massage chair contracts with the muscles from your neck to the upper thigh, thus covering a significant part of your body. The Osaki massage chair is appropriately structured to align itself with a variety of spine shapes.
The system lets the massage rollers act along your back from the neck to the lower spine (tailbone) with consistent pressure and comfortable support. It provides maximum relaxation to your aching muscles by providing a full body massage.
2. Touch Screen Controller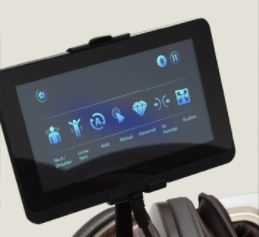 One of the best and compatible viewing screens is used in the Osaki massage chair. It has made the controlling of a massage chair easier than ever before. With the help of the controller, you can choose the massage type, pressure settings, speed, location, and massage intensity. That is why Osaki is designed to provide a comfort level as best as possible.
3. Space-Saving Technology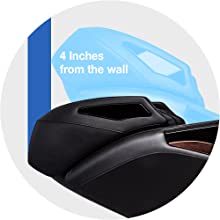 The ordinary massage chairs need three feet behind them to recline themselves properly without damaging the wall or any surrounding. The Osaki massage chair is designed with space-saving technology that requires less than six inches behind them in order to recline itself properly. This feature of Osaki has made it a versatile piece of furniture and outshined it as an incredible massage chair.
4. Air-Bag Technology
The number of airbags in the Osaki massage chair, reduced, and airbags have been streamlined into the chair. Thus, by decreasing the number of valves, the chair has become softer and calmer than it was. Besides, the chair has been made more reliable after the surface area and the volume of the airbags have been reduced.
5. Foot Rollers
The footrest area is featured with two rows of spinning foot rollers. They create a simulation-style massage which results in relaxing and kneading pressure. The rollers and airbags work together to activate the pressure points and provide a soothing massage to your feet.
6. Zero-Gravity Recliner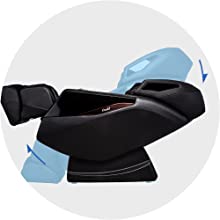 By elevating your legs almost to the alignment of your heart, the zero-gravity feature of the Osaki massage chair releases the stress from your spine. This decompression of the spine and relief of pressure creates a maximum level of comfort.
The zero-gravity feature puts you in a condition of weightlessness, thus allowing you to experience the optimized benefits of the massage. Osaki massage chair will enable you to recline to attain zero-gravity posture.
7. Body Scan Setup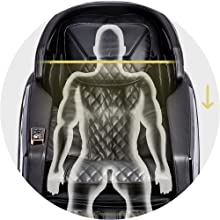 The body scan system of the Osaki chair allows the rollers to map out the shape of your spine, its curvature with the most accuracy. It results in a soothing, precise, and effective massage, especially when you select the only essential parts of your body to be massaged.
Regardless of the body type, this massage chair will automatically adjust its roller with its body scan technology to make the massage experience extremely beneficial.
Advantages of Osaki Massage Chair
The advantages of the Osaki massage chair are discussed below.
Osaki massage chair might have a denser controller, but it has the largest viewing touch screen available.
Less stress on the chair as the number of airbags has been reduced.
The body scan feature makes adjustments to your spine curvature to perform its function correctly and precisely.
It is capable of delivering many types of massage.
It provides the modern scientific approach of a zero-gravity recliner that outshines it from other ordinary massage chairs.
---
Features of Titan Massage Chair
After a detailed massage chair review of Osaki, now let's look at the features of the Titan massage chair and take a deep understanding of its performance. When it comes to Titan, it offers a wide range of services, including deep tissue massage, air compression massage, 3D rollers, heat therapy, and Bluetooth technology. Such a versatile chair surpasses all the barriers that any massage chair could counter while performing its function.
1. Bluetooth Technology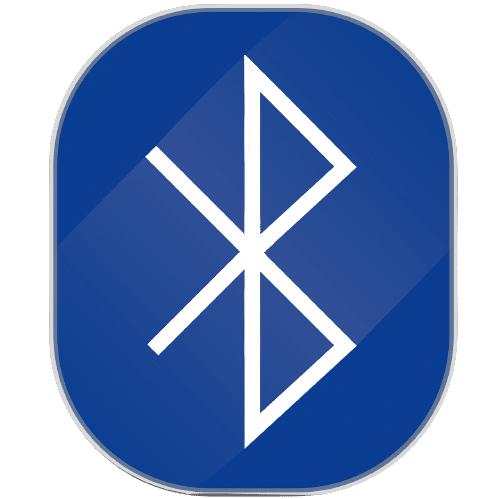 Titan allows you to synchronize your smart device with the massage chair to enjoy your favorite music during the massage. It helps to create an ambiance while getting a soothing massage. You can also download the innovative device application and manage it through your application. So, as a result, the combination of enjoying the massage and listening to music creates a fantastic atmosphere.
2. 3D Massage Rollers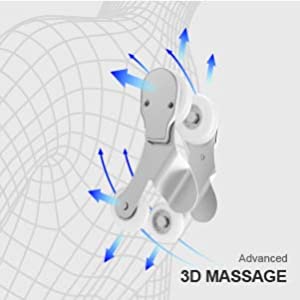 The intelligent technology of 3D massage rollers is used in the Titan massage chair to project it to deliver an exceptional, soothing, and deep-tissue massage from the neck down to the tailbone. The 3D massage rollers with S-Track allow forming a consistent massage experience for its users.
3. Air Compression Massage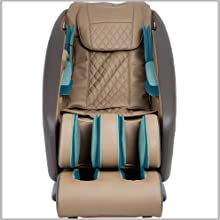 Titan massage chair has an outstanding feature that makes it stand at the top of a list. That feature is air compression massage. This massage chair has one of the most elaborate airbag techniques. With a considerable number of airbags, Titan assures that your body will receive a full-body massage experience.
4. Six Automatic Courses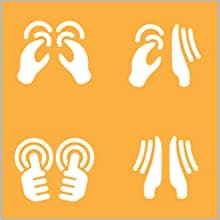 There are primarily six massage functions in the Titan massage chair. Each massage program provides a unique and excellent experience to the users that are perfect for almost every situation, including Relax, Fine, Stiffness, Air Pressure, Time, and Waist Stretch.
5. A Computer for Body Scan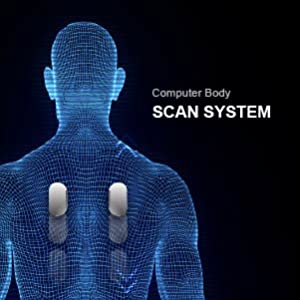 When a person sits in Titan massage chairs and chooses the desired style or program of massage, then the body scan technology of the chair allows the back rollers to align themselves with the curvature of a person's spine. This feature makes the chair cover almost your body's entire rear area (from the neck to the lower back).
6. Back Twist Technology
The elaborated airbags in the rear structure of the chair carter the areas of the body such as hips and lower back to add a new depth and dimension to the massage experience.
Advantages of Titan Massage Chair
The merits of the Titan massage chair are being described below.
Its space-saving technology only needs three inches of space to recline itself for zero-gravity function.
It is an ideal massage chair, especially for a tall person, as it is the first massage chair that could cater a man with height up to 6'6''.
It uses an L-Track system of massage that provides a comprehensive and precise 3D massage.
Its automatic massage programs are extremely user-friendly and make their interface easy for anyone to handle and select.
With air compression technology, it provides massage to sensitive and non-reachable areas of the body such as hips, calf, tailbone, etc.
Check Best 7 Titan Massage Chairs
---
Best Titan and Osaki Massage Chairs
Best Osaki Massage Chairs
| IMAGES | PRODUCTS | RATING | PRICES |
| --- | --- | --- | --- |
| | | | |
| | | | |
| | | | |
| | | | |
---
Best Titan Massage Chairs
| IMAGES | PRODUCTS | RATING | PRICES |
| --- | --- | --- | --- |
| | | | |
| | | | |
| | | | |
| | | | |
---
Titan vs Osaki Massage Chairs – Conclusion
The above-detailed massage chairs review showed the similarities, differences, pros, and cons of both massage chairs. To some extent, these two chairs are very similar in various features and different from each other in some functions.
Nevertheless, there are some points on which both chairs contrast with each other. Such as Titan provides S-Track while Osaki provides L-Track. Similarly, Titan uses an elaborate airbag system, while Osaki has reduced the number of airbags in its composition of the massage chair. Thus, it can be concluded that both massage chairs are beneficial to every type of person who wants to get a complete package of massage.
With each chair's features explained, one would get no difficulty in buying any of these two massage chairs to experience, enjoy and relax the feeling of stress, releasing away from one's body.