DCore stands for deep core massage to soothe, calm, and relax your body. The D Core Cirrus massage chair, that we are about to review, offers a super therapeutic massage experience and is the only utmost luxurious mechanical unit on the market.
It comes equipped with a bunch of the finest features, from heating pads to air cell massage rollers, to 3D True Shiatsu mechanism and adjustable recline angles for a perfect zero gravity experience.
Whether it's getting rid of chronic pain, improving blood circulation, soothing daily stress, alleviating back pain, and especially consoling pain from arms, it does it all by providing deep-tissue compression massage with ideal efficiency.
After spending dedicated hours of research, we have written this guide in which we'll give you our honest review of the D Core Cirrus massage chair. Below, we'll write in-depth features, clarify how it works, and throw some light on the perks you'll get after buying this particular massage chair.
D Core Cirrus Massage Chair – Detailed Review!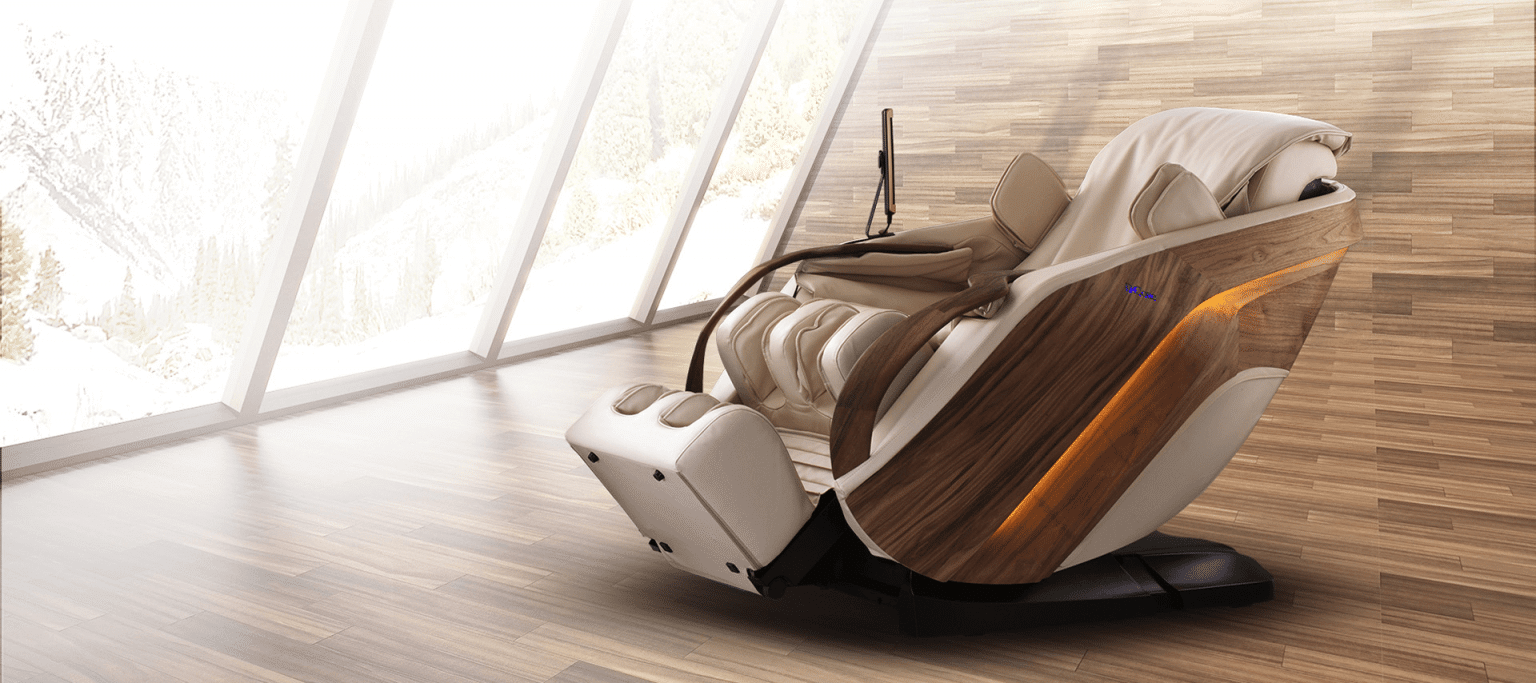 Overview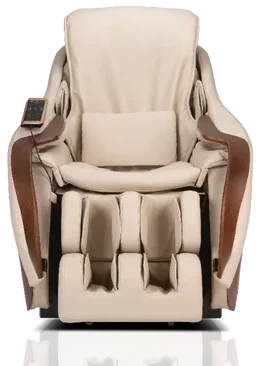 No doubt, if you prioritize surplus luxury massage chairs with over-the-top features, then DCore is a fine addition to your home. Its patented True Shiatsu Action makes it stand out as the first and only massage chair that offers such a genuine touch.
The chair's therapeutic massage mechanism goes beyond 3D, integrating with the Cirrus features' patented wave arrays. The result is a remarkably life-like massage that alleviates pain and tension.
Not only does it provide an immersive deep tissue massage, penetrating deep into the muscles, but it also combines therapeutic massage and luxury design to offer an unbeatable blend of style and comfort.
With the Cirrus, your arms, and legs are in for a treat, as the chair's design encapsulates them in penetrating massages that mimic the organic movements of a professional massage therapist.
Key Features
1. 3D+ True Shiatsu Action Mechanism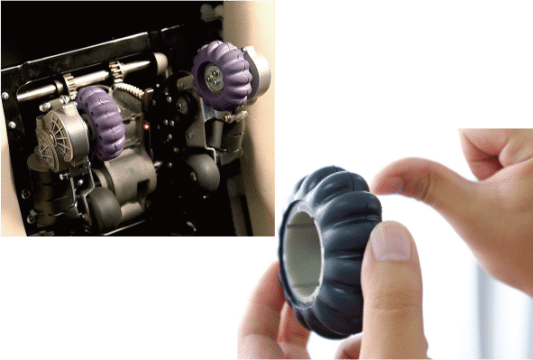 A masterpiece in the world of massage chairs, the Cirrus is armed with the True Shiatsu Action massage engine. This state-of-the-art feature breaks new ground by simulating the intricate finger structure and organic movements of a seasoned massage therapist.
Unlike any other, the patented arm and calf Wave Arrays are pivotal in delivering an authentic massage experience. These patented Wave Arrays make the Cirrus the pioneering and only massage chair to incorporate mechanical massage units specifically for the arms and calves.
Basically, the chair's luxury touch is epitomized by the real black walnut trim, which, combined with soothing heat options, offers an unparalleled blend of therapeutic massage and luxury design.
You may like 2D vs 3D vs 4D Massage Chair – Full Guide
2. Heat Therapy
Heat therapy is like a warm hug for your body! It increases blood circulation, reduces stiffness, relaxes sore muscles, and even fights off mild depression, appetite loss, and anorexia. This genius massage chair has heated back massage rollers that work their magic on tight and stressed muscles, taking relaxation to a whole new level of awesome. And that's not all! Its specially designed L-Track system provides deep relief from tension, giving your neck to hamstrings the VIP treatment they deserve.
3. Zero Gravity Recline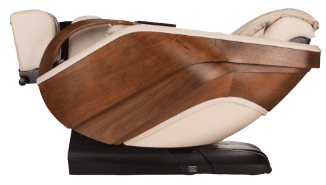 In zero gravity massage, your legs are lifted above the heart, giving you a feeling of weightlessness. It is not only greater for better blood circulation throughout the body, but it also corrects your posture, reduces joint and spine stress, relaxes feet, and improves flexibility.
With the D Core Cirrus massage chair, you can recline up to the zero-gravity position, so every massage stroke is felt more intensely as it works its magic deeper into the muscle fibers.
You may like Best Zero Gravity Massage Chair under $500
4. 9 Pre-Programmed Massages
Well, the nine pre-programmed massage options range from low to high intensity and target various needs, whether it's a quick massage for deep relaxation or a full body massage for entire-body relief. Here are the 9 pre-set programmed massages that will knead, tap, knock, shiatsu, roll, and leave you feeling like a million bucks.
Quick Massage: Ideal for those short breaks.
Recovery: Helps your muscles recuperate after a workout.
Morning: Energize and start your day with a rejuvenating massage.
Night: Wind down after a long day and prep for a restful sleep.
Neck and Shoulders: Targeting the most stress-prone areas.
Lower Back: Eases pain and tension in the lumbar region.
Air Focus: Uses air pressure for a gentle yet effective massage.
Master Shiatsu: Experience a realistic and therapeutic Shiatsu massage.
Circulation: Boosts blood flow throughout your body.
5. 6 Manual Programs
You also get six manual programs, including Arm Roller, Leg & Foot, and a realistic and therapeutic shiatsu massage, among others. These options guarantee a tailored massage experience every time.
Arm Roller: Specifically designed for your arms.
Leg & Foot: Ensuring your legs and feet aren't left out.
Knead: Traditional kneading to alleviate tension.
Shiatsu: Emulating the hands of a skilled therapist.
Tap & Roll: A combination of tapping and rolling for a unique massage experience.
6. Luxurious Design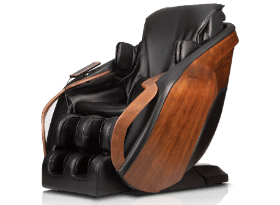 The D Core Cirrus Massage Chair: where elegance and function unite in perfect harmony. Inspired by the ancient Japanese philosophy of Wabi-sabi, this chair embraces imperfection and redefines beauty. With a sturdy build that can withstand the test of time, it's not just a therapeutic companion but a stylish statement of relaxation. Beyond its strong core, it's thoughtfully constructed to save space, shading seamlessly into modern living spaces without demanding undue room.
7. Excellent Comfort Level
If we talk about the comfort level of the D Core cirrus massage chair, then we can evaluate it with one word, 'lavishness.' The sitting experience is super cozy due to the soft leather-like upholstery.
8. Full Body Air Massage
The Cirrus massage chair comes equipped to provide a rejuvenating air massage from the nape of your neck to the soles of your feet. This full-body air massage system ensures every inch of your body is caressed, leaving no muscle untouched or tension unaddressed.
9. Warranty
A stellar product deserves unmatched after-sales service. The D Core Cirrus Massage Chair is backed by a gracious 5-year warranty. Whenever service beckons, you won't be left in a lurch.
A skilled technician will promptly arrive at your doorstep, ensuring any hiccup is addressed with professional efficiency. Should any issue arise, the brand commits to return the product to its optimal functioning state, incurring no extra costs for you.
---
Key Specs
| | |
| --- | --- |
| Weight | 297 lbs |
| Roller Type | 3D |
| Roller Track Type | SL-Track |
| Auto pre-programmed | 9 |
| Manual Programs | 6 |
| Air Cells | 42 |
| Number Of Motors | 11 |
| Reclining Angle | 113 to 145 degrees |
---
Is It Worth Buying D Core Cirrus Massage Chair
Honestly speaking, if you are looking for a higher-end massage chair that not only does well when it comes to massage but also improves the aesthetics of your room, then the D Core Cirrus massage chair is a great addition. No doubt, it's quite expensive, the price range goes above $11k, but the value it gives is unbeatable.
---
Frequently Asked Questions (FAQs)
Do massage chairs burn fat?
While a massage chair, such as the d.core cirrus massage chair, provides a myriad of health benefits, including muscle relaxation, improved blood circulation, and stress relief, there's no exact scientific evidence to suggest they directly aid in fat burning.
Who makes the best quality massage chair?
The best quality massage chair largely depends on individual preferences and needs. Different brands and models offer unique features, technologies, and price points. D.Core, for instance, is recognized for its combination of traditional Japanese and advanced massage techniques, but several other brands also have a strong reputation in the market, including Osaki, Luraco, and Inada.
Is it a good idea to buy a massage chair?
Investing in a massage chair can be a great idea if you frequently experience muscle tension, Headaches, Backaches, Muscle Fatigue, Hypertension, Stiff Neck Problems, Stress, and Anxiety or simply desire the organic movements of a massage therapist at your convenience. The right massage chair, like the d.core cirrus massage chair, can provide therapeutic benefits and might save you money in the long run compared to frequent spa visits.
How long can I use the D.Core Cirrus massage chair in one sitting?
For most massage chairs, including the D.Core Cirrus, a typical session lasts for 15 to 30 minutes. It's advisable not to exceed this duration in one sitting to avoid overstimulation of muscles and ensure safety.
What are the differences between the D.Core Cirrus & Stratus?
Both chairs work outstandingly. However, the Cirrus features patented wave arrays making it the only massage chair on the market to provide a combination of therapeutic massage with true shiatsu action that simulates the movements of a massage therapist. On the other hand, the Stratus might have different functionalities tailored to other specific needs.
Why is the Cirrus said to offer a more life-like massage experience?
The d.core cirrus massage chair is the first chair to feature mechanical massage units for the arms. The patented massage mechanism goes beyond the traditional methods, using wave arrays throughout the chair to massage the shoulders, arms, and more. This organic approach, combined with the true shiatsu action, simulates the precise movements of a massage therapist, providing a more life-like experience.
Does the Cirrus come with massage options for the entire body?
The Cirrus is the first chair to feature mechanical massage units for various parts of the body. It's designed with wave arrays throughout the chair to massage the shoulders, back, arms, legs, and feet.
How does the D.Core Cirrus compare in price to other massage chairs?
While the d.core cirrus massage chair offers unique features that make Cirrus the first of its kind, its price is competitive when compared to other high-end massage chairs on the market.
---
Conclusion – The Bottom Line!
All in all, the D Core Cirrus Massage Chair elevates the massage experience to unprecedented luxury, comfort, and therapeutic efficacy. The chair's design exudes sophistication, inspired by the Japanese philosophy of Wabi-sabi, and seamlessly integrates into modern living spaces. The comfort level is unparalleled thanks to the chair's plush upholstery, creating a cozy, lavish sitting experience.
The full-body air massage system ensures all your muscles receive the gentle and rejuvenating attention they deserve. A generous 5-year warranty guarantees quality and long-term service, and a variety of key specs and features are designed to cater to diverse needs and preferences.
We hope our detailed review of the D Core Cirrus Massage Chair has helped you make an informed purchase decision. Thanks for reading this efficacious guide!