Are you looking for a review for an all-in-one massage chair? Congratulations, your research ends here. Let me introduce you to The Osaki OS-Pro 4D Encore massage chair. 
Not like other models, this one has all the required features and functions for massage. It has SL-track rollers, Body scan technology, and a new voice command function.
This is just an introduction; there are many other features in Osaki OS-Pro 4D Encore. We are heather to understand its functions and discuss its pros & cons. Make sure to read Osaki OS-Pro 4D Encore Review till the end.
Continue reading…
---
Osaki OS-Pro 4D Encore Review – Specs
Product Name
Osaki OS-Pro 4D Encore
Dimensions
(W x L x H)
Upright
29.5″ x 63″ x 48.5″
Reclined
29.5″ x 71″ x 35″
Width
Shoulder
21″
Seat
19″
Minimum Doorway Size
29.5″
Weight
Net Weight
235.9 lbs
Gross Weight
268.9 lbs
Maximum User Weight
270 lbs

Price
Prime Massage Chairs
Easy Massage Chair
---
Features that Make Osaki OS-Pro 4D Encore an All-in-one Massage Chair
• SL-Track Rollers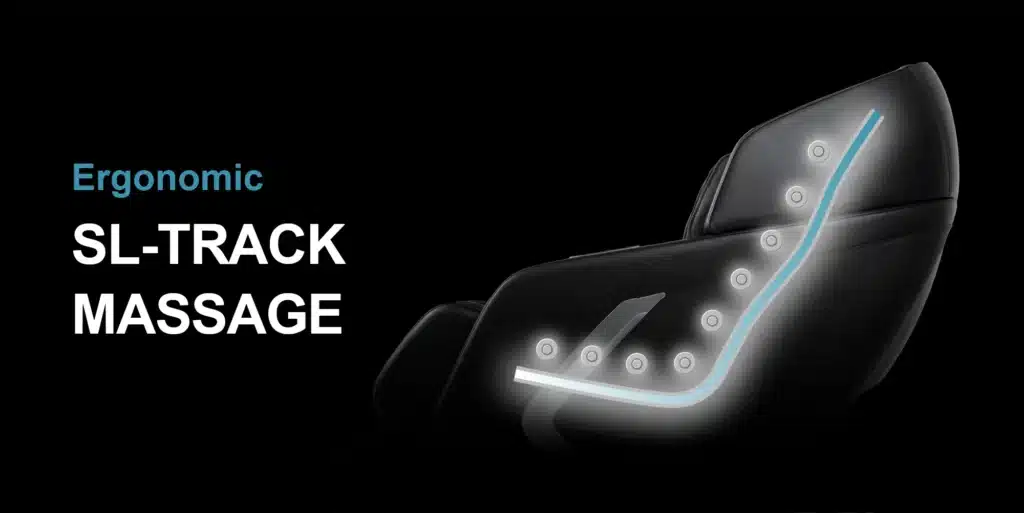 You must have heard about L-track or S-track rollers. But, what are SL-track rollers? Well, the SL-track rollers are a combination of the L-track and S-track systems.
The massage chair is designed to give benefits to both systems. The S-track system follows the natural curvature of the spine. On the other end, the L-track massage rollers go all the way down to the upper part of the knee from the neck.
This allows a massage chair to give an all-in-one massage. With the SL-track rollers, it will massage your neck, shoulders, back, lower back, and thighs.
You can check this article What Is SL Track Massage Chair? Here's The Answer
• Smart Voice Commands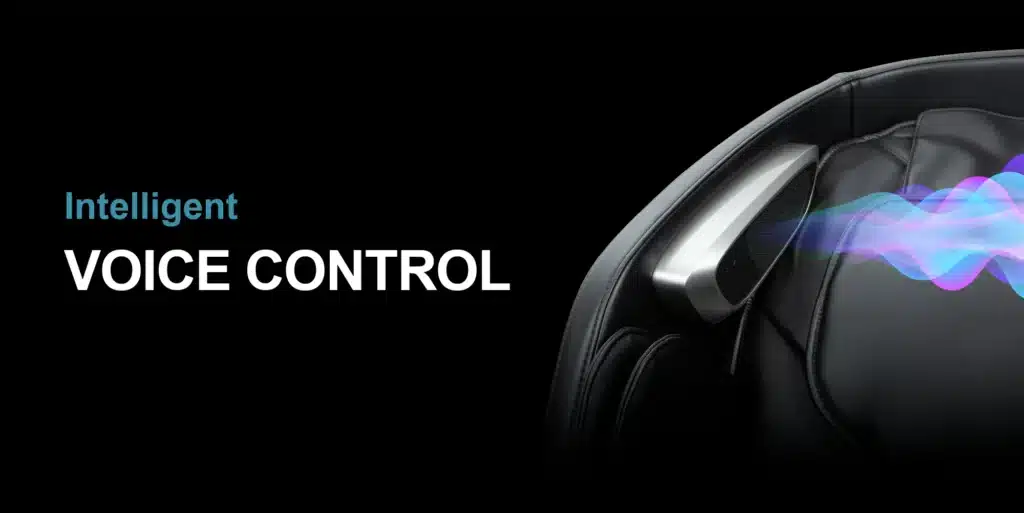 When you are used to Google assistance or Alexa, you don't want to put effort into a remote. The Osaki OS Pro 4D Encore massage chair understands your problem.
Therefore, it has smart voice recognition technology. There is a small microphone near the speakers in the massage chair. This microphone will recognize the phrases.
Voice recognition gives you the convenience to change massage modes without a remote. However, the massage chair still offers a remote control as you cannot control everything through voice commands.
• Body Scan Technology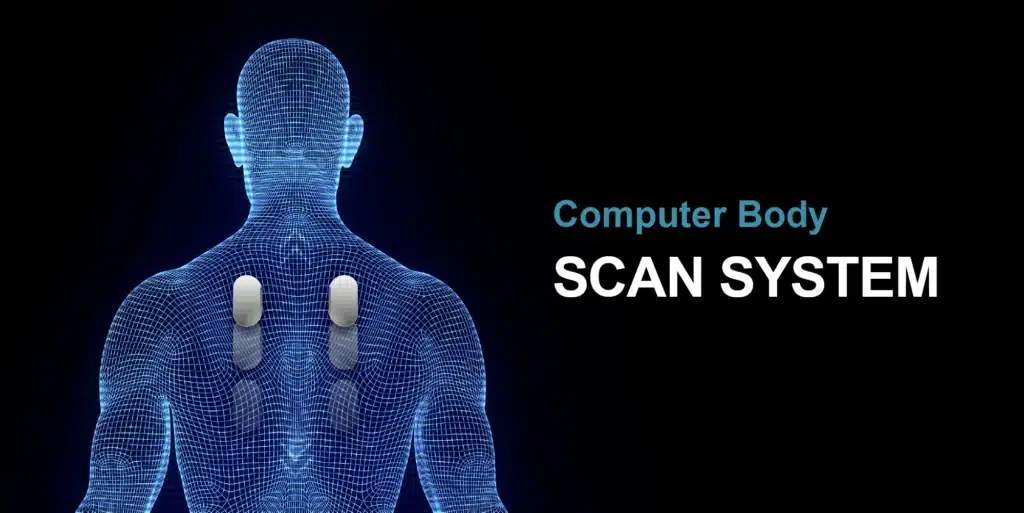 Another exciting feature of this massage chair is its body scan technology. What is the role of a body scan in massage? The body scan technology will scan your shoulders, back, and lower back area.
It will collect the data and ensure proper massage in key areas where needed the most. The body scan technology helps to improve the quality of massage. It will be a common feature for every massage chair in the future.
• 4D Massage Rollers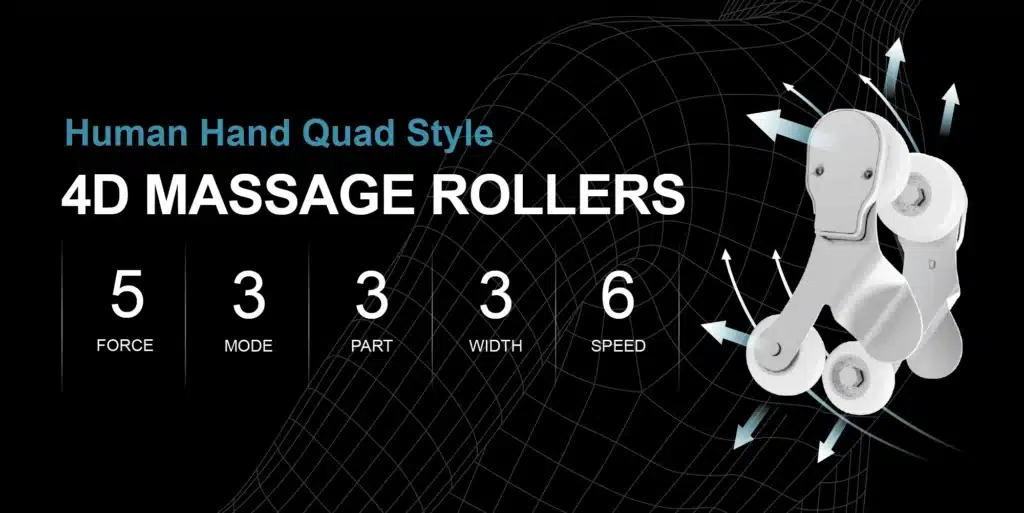 The 4D massage roller makes the SL-track system more powerful. If you are new in the massage chair world, then there are three types of rollers 2D, 3D, and 4D.
The 2D rollers can move up-down and right-left. The 3D rollers can move up-down, right-left, and in-out. You cannot change the speed or intensity of rollers in 2D or 3D rollers.
The 4D massage rollers will give you this convenience. The Osaki OS Pro 4D encore massage chair comes with five levels of 4D adjustments.
You can change the speed, intensity, and strength of massage. There are six-speed adjustments available for the roller. This makes the encore massage chair different compare to other models.
Check this article 2D vs 3D vs 4D Massage Chair – Full Guide
• Air Pressure Massage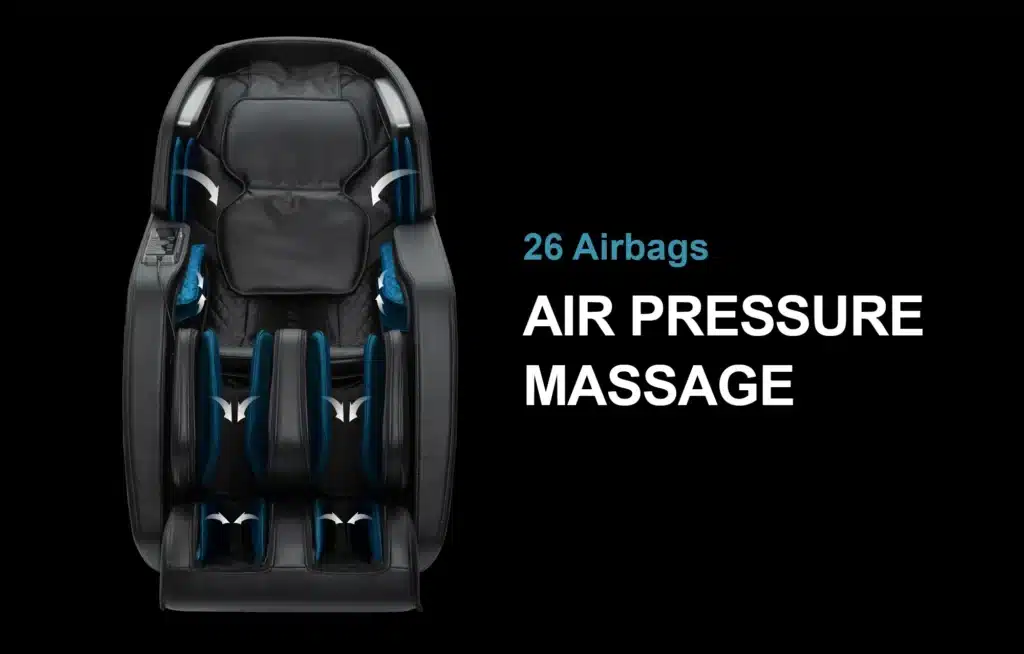 Air massage is available in most massage chairs. But, the Osaki OS Pro 4D Encore has something special in air massage. There are 26 airbags located in different parts of the massage chair.
These airbags are located at the calf, arms, lower back, and shoulders. With these 26 airbags, the massage chair will give you a full-body air massage. The air massage helps to improve blood flow and release tension in muscles.
• Foot Massage & Leg Rest Extension
Most people feel relaxed while having a foot massage. Therefore, it is important to check the quality of foot massage in every massage chair. What Osaki OS 4D Pro Encore massage chair offers foot massage?
The encore massage chair comes with 3 foot rollers. These rollers can massage your foot in all directions. The massage chair has an automatic leg rest extension function.
Its ottoman will scan and assume your leg length according to your height. You can also adjust the leg rest using the remote. These automatic features make the massage chair more convenient.
You may like Best 7 Massage Chairs for Legs and Feet
• Zero Gravity & Heating
Just like other massage chairs, it offers zero gravity and heating massage. The zero gravity position will make you feel weightless and help to improve the effectiveness of massage.
The Osaki Encore massage chair comes with heating pads. It will give you a heating massage in your back and calf area. The massage chair lacks heating rollers.
You may like Best Zero Gravity Massage Chair under $500
• Auto Programs & Space Saving Technology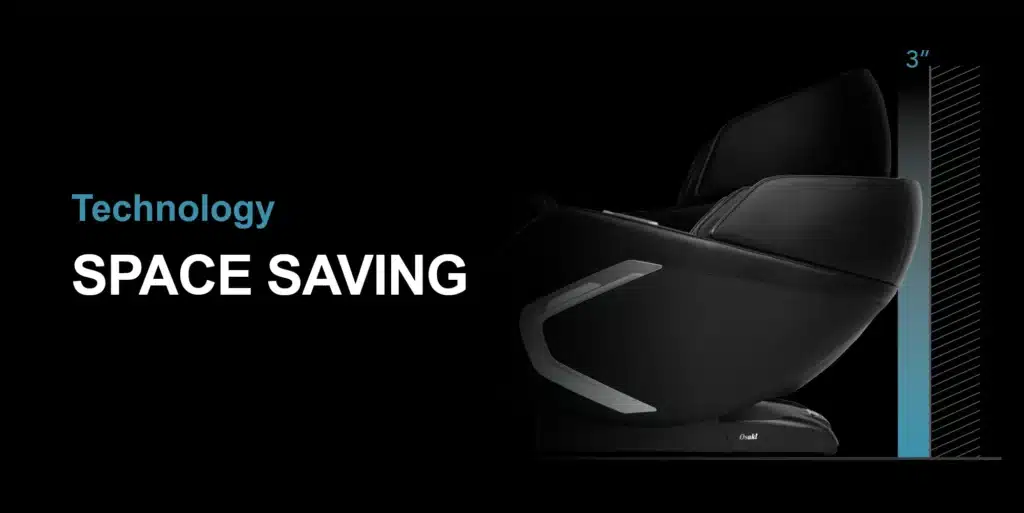 The massage chair offers twelve auto programs with eight manual massage styles. If you don't know which type of massage is the best, select one of these auto programs, and leave the rest on the massage chair.
These programs are designed to mimic human hand massage. It includes shiatsu, tapping, knocking, kneading, and many other types of massage. Below are the auto massage programs.
Deep shiatsu
Healthy breath
Gentle treatment
Body care
Massage extend
Deep tissue
Waist & spine
Extension
Sports refresh
Working relief
Rest & sleep
Neck& shoulder
• Other Features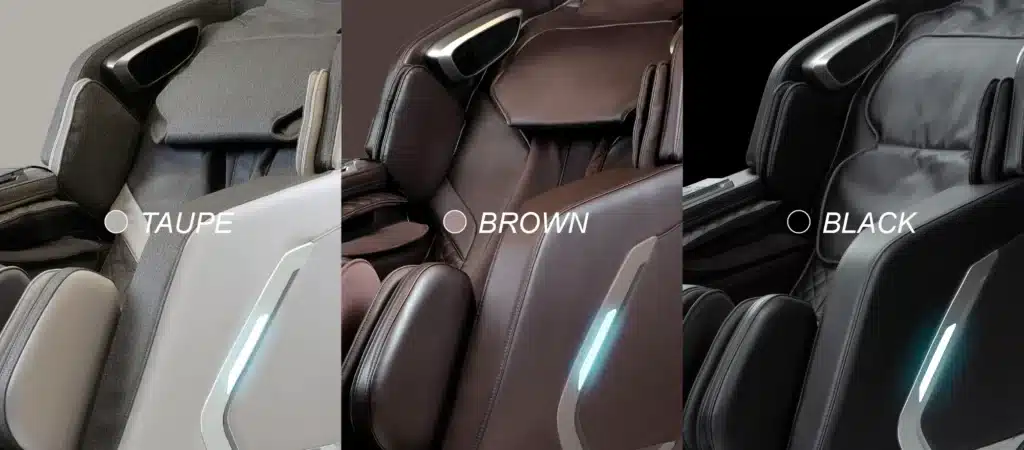 There are Bluetooth speakers in the Osaki OS Pro Massage Chair. You can hear the relaxing sounds while having the massage. The massage chair is available in three colors taupe, brown, and black.
You will get a free one-year (parts/labor) and two & three (parts only) warranty. It will cost you around $6000. The durable design with led lights makes the chair good-looking. It is made with comfortable commercial-grade leather.
What we Like
4D massage rollers
Body-scanning technology
SL-track massage roller
Space-saving feature
Voice command
26 airbags for air massage
3-rollers for foot massage
Bluetooth speaker
Durable Design  
What we don't
Limited voice command
Heated rollers are not included
---
Final Thoughts
Overall, the Osaki OS-Pro 4D encore massage chair can be a good option. The massage chair offers many features and advanced technology. However, some features are still missing.
The massage chair should have heated massage rollers. It has heating pads. But, the heated rollers are more effective. It has voice command technology, but you cannot control all functions with voice command.
Although, any massage chair doesn't have this type of voice command. We hope future massage chairs will give you full control through voice commands.
We have given you the maximum details in this Osaki OS-Pro 4D Encore review. To read more reviews like this, make sure to check this site frequently.